Office Hours
Monday - Friday: 8:30 AM - 5:00 PM
Saturday: 8:30 AM - 4:00 PM
Access Hours
Sunday - Saturday: 6:00 AM - 9:00 PM
| Size | Unit Details | Price | |
| --- | --- | --- | --- |
| | | | |
| | | | |
| | | | |
| | | | |
| | | | |
| | Climate Control, Climate, Inside | | |
| | Climate Control, Climate, Inside | | |
| | Climate Control UP, Climate, Inside | | |
| | Climate Control UP, Climate, Inside | | |
| | Climate Control, Climate, Inside | | |
| | Climate Control UP, Climate, Inside | | |
| | Climate Control UP, Climate, Inside | | |
| | Climate Control, Climate, Inside | | |
| | Climate Control, Climate, Inside | | |
| | Climate Control UP, Climate, Inside | | |
| | Climate Control, Climate, Inside | | |
| | Climate Control, Climate, Inside | | |
| | Climate Control, Climate, Inside | | |
| | Climate Control, Climate, Inside | | |
| | Climate Control UP, Climate, Inside | | |
| | Climate Control UP, Climate, Inside | | |
| | Climate Control UP, Climate, Inside | | |
| | Climate Control, Climate, Inside | | |
| | Climate Control UP, Climate, Inside | | |
| | Climate Control UP, Climate, Inside | | |
| | Climate Control, Climate, Inside | | |
| | Climate Control, Climate, Inside | | |
Storage Units in Denver, CO
"The easiest moving and storage experience I've ever had, and everything is clean and secure. Probably only the second review I've ever written of anything, but I am happy to do it." We are happy when our customers are happy, so it's amazing to have such positive feedback. When we think about what makes people feel satisfied to work with us, it's not only good service that comes to mind, but also helpful amenities such as 24-hour access and climate-controlled storage units.
Whether you want to use one of our storage units as a warehouse for your inventory or as a safe place for household belongings, it is crucial that the place you rent is extremely clean and very accessible. We are near downtown Denver and not far from the I-25 corridor, so give us a call or come visit our property. We can take you on a tour so that you can see the self-storage units for yourself!
Located on the West Side of Denargo Street in Denver, CO
LoDo Self Storage is on the west side of Denargo Street, less than a mile from the River North Art District in Denver, allowing us to serve a variety of neighborhoods in the area. Come and visit us if you live near Sunnyside, Potter Highlands Historic District, Cole, Five Points, Clayton, Globeville, or North Denver, Colorado.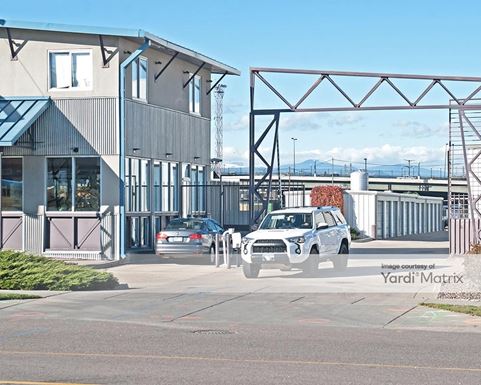 Check Out What Our Customers Are Saying
From downtown Denver, CO:
Head northeast toward Cleveland Pl

Turn right onto Cleveland Pl

Turn right onto N Broadway

Turn left onto E 16th Ave

Turn left onto Lincoln St

Use the right lane to turn left onto 20th St

Pass by Budget Car Rental (on the left)

Use the right 2 lanes to turn right onto N Broadway

Use the left 2 lanes to turn slightly left onto Park Ave W

Turn right onto Delgany St

Continue onto Denargo St

LoDo Self Storage will be on the left
From Sunnyside, Denver, CO:
Head south on Tejon St toward W 43rd Ave

Turn left onto W 38th Ave

Pass by Bank of the W (on the left)

Continue onto Fox St

Continue onto Park Ave

Turn left onto Delgany St

Continue onto Denargo St

LoDo Self Storage will be on the left
From Potter Highlands Historic District, Denver, CO:
Head north on Clay St toward W 35th Ave

Turn right onto W 38th AvePass by 7-Eleven (on the right

)After 1.3 miles, continue onto Fox St

Continue onto Park Ave

Turn left onto Delgany St

Continue onto Denargo St

LoDo Self Storage will be on the left
Head south toward E 37th Ave

Turn right at the 1st cross street onto E 37th Ave

Turn right onto N Marion St

Continue onto 38th St

Turn left onto E Brighton Blvd

Turn right onto 31st St

Turn left onto Arkins Ct

Arkins Ct turns left and becomes Denargo St

LoDo Self Storage will be on the right